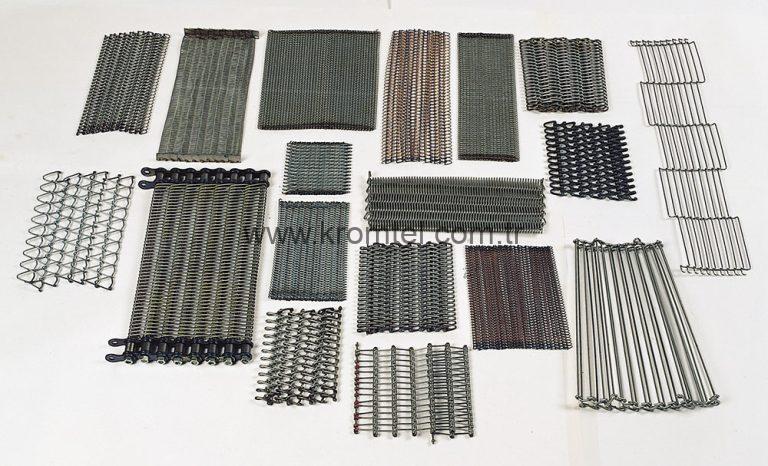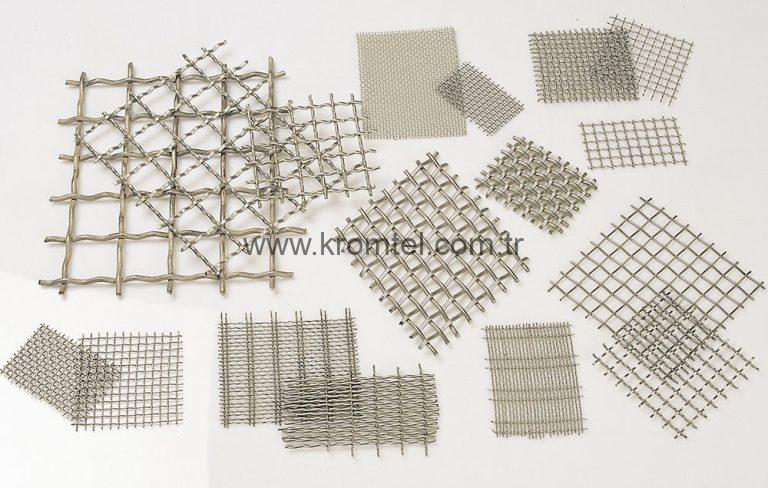 Stainless steel wire mesh, filter wire, all kinds of raw materials and materials are widely used as sieving and filtering. Withstand high temperature, water, and conveniently used in an acidic environment and superior mechanical properties are widely preferred.
Kromtel stainless steel sieve / filter wires as standard stock rolls are 304 and 316 grades.
Standard sizes; Width x length: 1 x 30 m
Width x height: 1.3 x 30 m
In accordance with your demands special order 304L, 316L, 310 and 314 grades, material as well as the different width and length can provide.
All materials are original analysis report.
Areas of application:
Plastic, chemical and fiber industry (refining, drying and filtering operations)

Automotive industry (manufacture of airbag and filtering operations)

Food industry (drying, handling and freezing)

Paper and pulp industry (drying and washing operations)

Electronic and computer industry (printing and drilling operations)

Petro-chemical industry (drying and filtering operations)

The tire industry (drying and filtering operations)

Machinery and metal industry

Pharmaceutical industry

Kitchen appliances industry

Granite and quartz quarries

Flour and feed mills

Transport systems

Flour mills (Horizontal scourer etc).
| | | | | |
| --- | --- | --- | --- | --- |
| Size | Wire dia | Width | Length | Opening |
| mesh | (mm) | (mt) | (mt) | (Microns) |
| 4 | 1,00 | 1-1,3 | 30 | 5350 |
| 5 | 1,00 | 1-1,3 | 30 | 4080 |
| 6 | 0,90 | 1-1,3 | 30 | 3333 |
| 6 | 1,00 | 1-1,3 | 30 | 3333 |
| 7 | 0,60 | 1-1,3 | 30 | 3233 |
| 7 | 0,65 | 1-1,3 | 30 | 2979 |
| 7 | 0,80 | 1-1,3 | 30 | 2829 |
| 8 | 0,65 | 1-1,3 | 30 | 2425 |
| 8 | 0,75 | 1-1,3 | 30 | 2425 |
| 10 | 0,60 | 1-1,3 | 30 | 1940 |
| 10 | 0,75 | 1-1,3 | 30 | 1790 |
| 12 | 0,50 | 1-1,3 | 30 | 1616 |
| 12 | 0,57 | 1-1,3 | 30 | 1546 |
| 12 | 0,60 | 1-1,3 | 30 | 1516 |
| 12 | 0,65 | 1-1,3 | 30 | 1516 |
| 14 | 0,47 | 1-1,3 | 30 | 1344 |
| 16 | 0,37 | 1-1,3 | 30 | 1217 |
| 16 | 0,40 | 1-1,3 | 30 | 1187 |
| 16 | 0,47 | 1-1,3 | 30 | 1117 |
| 18 | 0,37 | 1-1,3 | 30 | 1041 |
| 18 | 0,40 | 1-1,3 | 30 | 1011 |
| 18 | 0,47 | 1-1,3 | 30 | 941 |
| 20 | 0,35 | 1-1,3 | 30 | 900 |
| 20 | 0,37 | 1-1,3 | 30 | 900 |
| 20 | 0,40 | 1-1,3 | 30 | 870 |
| 20 | 0,45 | 1-1,3 | 30 | 820 |
| 20 | 0,50 | 1-1,3 | 30 | 770 |
| 25 | 0,25 | 1-1,3 | 30 | 766 |
| 25 | 0,30 | 1-1,3 | 30 | 716 |
| 25 | 0,35 | 1-1,3 | 30 | 666 |
| 30 | 0,27 | 1-1,3 | 30 | 576 |
| 30 | 0,30 | 1-1,3 | 30 | 546 |
| 30 | 0,37 | 1-1,3 | 30 | 476 |
| 30 | 0,40 | 1-1,3 | 30 | 446 |
| 35 | 0,22 | 1-1,3 | 30 | 505 |
| 35 | 0,25 | 1-1,3 | 30 | 475 |
| 35 | 0,28 | 1-1,3 | 30 | 445 |
| 40 | 0,20 | 1-1,3 | 30 | 455 |
| 40 | 0,22 | 1-1,3 | 30 | 415 |
| 40 | 0,25 | 1-1,3 | 30 | 385 |
| 50 | 0,18 | 1-1,3 | 30 | 328 |
| 50 | 0,22 | 1-1,3 | 30 | 288 |
| 60 | 0,14 | 1-1,3 | 30 | 283 |
| 70 | 0,13 | 1-1,3 | 30 | 233 |
| 80 | 0,12 | 1-1,3 | 30 | 197 |
| 90 | 0,10 | 1-1,3 | 30 | 182 |
| 100 | 0,10 | 1-1,3 | 30 | 154 |
| 120 | 0,08 | 1-1,3 | 30 | 131 |
| 150 | 0,063 | 1-1,3 | 30 | 106 |
| 180 | 0,05 | 1-1,3 | 30 | 91 |
| 200 | 0,053 | 1-1,3 | 30 | 74 |
| 250 | 0,04 | 1-1,3 | 30 | 61 |
| 300 | 0,04 | 1-1,3 | 30 | 44 |
| 325 | 0,035 | 1-1,3 | 30 | 43 |
| 400 | 0,03 | 1-1,3 | 30 | 60 |
| 500 | 0,025 | 1-1,3 | 30 | 25 |
| 20/110 | 0,37×0,25 | 1-1,3 | 30 | 110 |
| 24/110 | 0,35X0,25 | 1-1,3 | 30 | 85-90 |
| 50/250 | 0,14X0,11 | 1-1,3 | 30 | 50-55 |